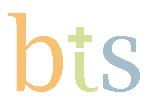 © 2022 Bespoke Training Services UK Ltd *** VAT Number 931 8621 23 *** Company Number 05323309 Registered in England & Wales
Tel. 01522 811602
Email: enquiries@bespoketrainingservices.com
Eating disorders (ED's) are serious life-threatening conditions. This 3-hour course will concentrate on the three major EDs: Anorexia Nervosa (AN), Bulimia Nervosa (BN) and Binge Eating Disorder (BED). Early diagnosis is important to successful outcomes. This is not easy as people with AN do not often see themselves as having a problem and those with BN are frequently too embarrassed to seek help. The course will look at the signs and symptoms of each condition and how to engage people into healthier eating. The course will also explore triggers which can worsen the conditions and treatments that help towards recovery. The course is presented in easily accessible terminology and is suitable for both trained and untrained staff.
7 benefits you will gain by attending:-
Describe the common types of eating disorders (ED).

Separate the facts from the myths of the causes of ED.

Understand the physical effects of ED.

List the common disorders that can co-exist with ED.

Discuss the recommended treatments for ED.

Explain the therapeutic care for a person with ED.

Understand the processes for successful change.
Companion Courses
Child & Adolescent Mental Health