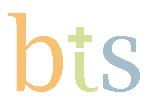 © 2018 Bespoke Training Services UK Ltd *** VAT Number 931 8621 23 *** Company Number 05323309 Registered in England & Wales
Tel. 01522 811602
Email: enquiries@bespoketrainingservices.com
Fire Safety Awareness
(e-learning)
Our online course will provide the learner with the knowledge to help prevent and reduce the risk of fire within the work place. The aim is to raise awareness of the importance of fire safety for all staff.
Learning outcomes
Be aware of the legal responsibility the Regulatory Reform (Fire Safety) Order 2005 places on employees to help prevent fire

Be aware of the importance of fire safety in the work setting

Understand the hazards and risks associated with fire in the workplace

Know the requirements of a fire safety risk assessment

Be aware of what is required to start a fire

Understand how fire can spread

Recognise potential ignition sources in your workplace

Understand how fire risk is controlled in the workplace

Understand the principles and practice of fire safety management at work

Understand the role of the responsible person

Know what actions to take if you discover fire

Understand PASS when using a fire extinguisher

Know what kind of extinguisher can be used on each category of fire

.
Why choose
e-Learning Training Courses?
Choose a time that suits
Pick a pace that suits
No travelling required
Available on desktops & tablets
Reduce your carbon footprint
Great for staff in remote locations
Want to complete the course?
What happens next?
Email us and we will send you your personal and secure log in details within 1 hour if you are making contact between the following times:-
Monday - Friday from 09:00 till 16:00 (GMT)
If you are making contact outside of these hours we will send you your personal and secure log in details within 1 hour of our office opening next.