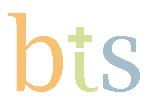 © 2018 Bespoke Training Services UK Ltd *** VAT Number 931 8621 23 *** Company Number 05323309 Registered in England & Wales
This 6 hour course is mapped to the outcomes outlined to the level 2 'Dementia Awareness' (DEM 201) It will also help candidates explore ways to meet the 7 quality outcomes in the Dementia Action Alliance National Dementia Declaration. The course adopts a person-centred approach to care, recognising that a person is more than their illness and shouldn't be defined by their disability. This is an entry level
Things you will gain from attending this course:-
1.0 Understand what dementia is
1.1 Explain what is meant by the term dementia.
1.2 Describe the key functions of the brain that are affected by dementia.
1.3 Explain why depression, delirium and age related memory impairment may be mistaken for dementia.
2.0 Understand key features of the theoretical models of dementia
2.1 Outline the medical model of dementia.
2.2 Outline the social model of dementia.
2.3 Explain why dementia should be viewed as a disability.
3.0 Know the most common types of dementia and their causes
3.1 List the most common causes of dementia.
3.2 Describe the likely signs and symptoms of dementia.
3.3 Outline the risk factors for the most common causes of dementia.
3.4 Identify the prevalence rates for different types of dementia.
4.0 Understand factors relating to an individual's experience of dementia
4.1 Describe how different individuals may experience living with dementia depending on; age, type of dementia and level of ability and disability.
4.2 Outline the impact that the attitudes and behaviours of others have on an individual with dementia
course but there is much that can be gained by more experienced carers from attending. It provides space for exploring how to improve care & make your therapeutic environment more dementia friendly. Please note that this is not an assessed course.